Problem Solving with Design Thinking 
The Business Design Club (BDC) provides Rotman MBAs with unique access to applied learning opportunities, career discovery, and the international design thinking community.
Each year we proudly host the Rotman Design Challenge, where graduate students from all over the world converge in Toronto to develop their skills, network with industry professionals, and compete for cash prizes.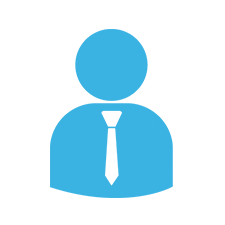 CAREER PREP
Learn to tell your unique story and master the art of interviews and applications.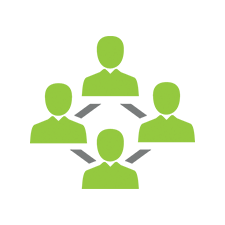 INDUSTRY EVENTS
Discover the employer landscape and how to apply Business Design to your dream job.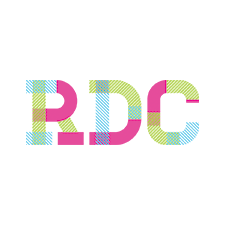 ROTMAN DESIGN CHALLENGE
Participate in the high-profile, international case competition held annually at Rotman.
Love for the BDC
Business Design was one of the main reasons I came to Rotman. Participation in both BDC events and other design thinking offerings has not only helped confirm that decision was the right one, but has also equipped me with an innovation skill set that helps me be agile in a world that changes faster than ever. As a prospective entrepreneur, this is invaluable.
The world is complex and rapidly changing. Business leaders know that putting customers, employees, and partners first is key, but most aren't equipped to generate and leverage human-centred insights. The methods, mindsets, and thinking that I've developed through Rotman's Business Design curriculum and the BDC have been essential for me to begin realizing my career aspirations and personal ambitions to create a meaningful impact in the world.
With the help of the Business Design Club, I discovered a new career path that I was completely unaware of before entering the MBA program. BDC offerings combined with DesignWorks workshops enabled me to understand and apply principles of design thinking to prepare me for life outside of Rotman.
Business Design allowed me to understand the design process from the eyes of the customer. I even applied concepts learned in workshops to an M&A project over the summer.
I've loved Business Design since the very first Boot Camp I attended back in 2013. The way it opens up the endless possibilities for innovation is exciting. I'm currently working at HP Enterprises Canada, part of the Evening MBA Program 2016, graduating in SPRING (I see the light at the end of the tunnel), and hoping to continue using the mindset, tools, and methodologies of Business Design for years to come.
BDC + ME = F-U-N. Participating in the DesignWorks Sprint and the RDC Case Competition, were definitely the shining light of my first year. I was so excited to not only learn about Business Design thinking but also how to apply my newly acquired business acumen to this developing field of study. Besides, I made REALLY good friends through both experiences and I would highly encourage anyone who is remotely interested in design thinking or customer centered solutions to join BDC to see how it can be applied to other interests you may have.
If you're not Business Design Clubbing, you don't know what you're missing. I've improved an extraordinary range of hard and soft skills, met leaders in the field and had a whole bunch of fun. Plus BDC events have the best food.
The Business Design Club taught me INVALUABLE skills that are not taught in the classrooms at Rotman. If you are not in the BDC, you are totally missing out. As a Business Designer, you will have a competitive advantage, and it's very rewarding to see how valid and useful design can be in real-world projects.
I've always wanted to be an entrepreneur and create the best products for customers. Business Design give me a set of brand new tools that is currently helping me develop the product for our own startup.
I chose Rotman for its emphasis on, and love for, business design. During my two years there, the opportunities I found with the BDC to build my business design career path and abilities completely shaped my experience and who I am today. The RDC was the best part of my first year. During my second year, as a club exec, I grew my leadership skills and professional network, leading to the job I hold today. It is so much more than a club!
The BDC gave me the confidence to explore the strategy and design landscape in a way that was right for me. I learned to use business design in contexts that were important to me, and to help solve questions that I was passionate about answering. The countless workshops and coffee chats with BDC execs paid off for me: over the summer I interned at SYPartners, and never looked back.